Skin Tag Removal
Skin tags, those small, soft, often pedunculated growths on the skin, while harmless, can be a source of annoyance and self-consciousness. Fortunately, skin tag removal is a safe and effective solution to regain the clarity and smoothness of your skin. In this comprehensive guide, we'll delve into the world of skin tag removal, highlighting the methods used and the numerous benefits of achieving clearer, smoother skin.
Skin tag removal is a medical or cosmetic procedure designed to eliminate skin tags, also known as acrochordons or cutaneous papillomas. These benign growths are typically found in areas where skin rubs against skin or clothing, such as the neck, armpits, groin, and eyelids. Skin tag removal is a common practice used to enhance the appearance of the skin and alleviate any discomfort or irritation associated with skin tags.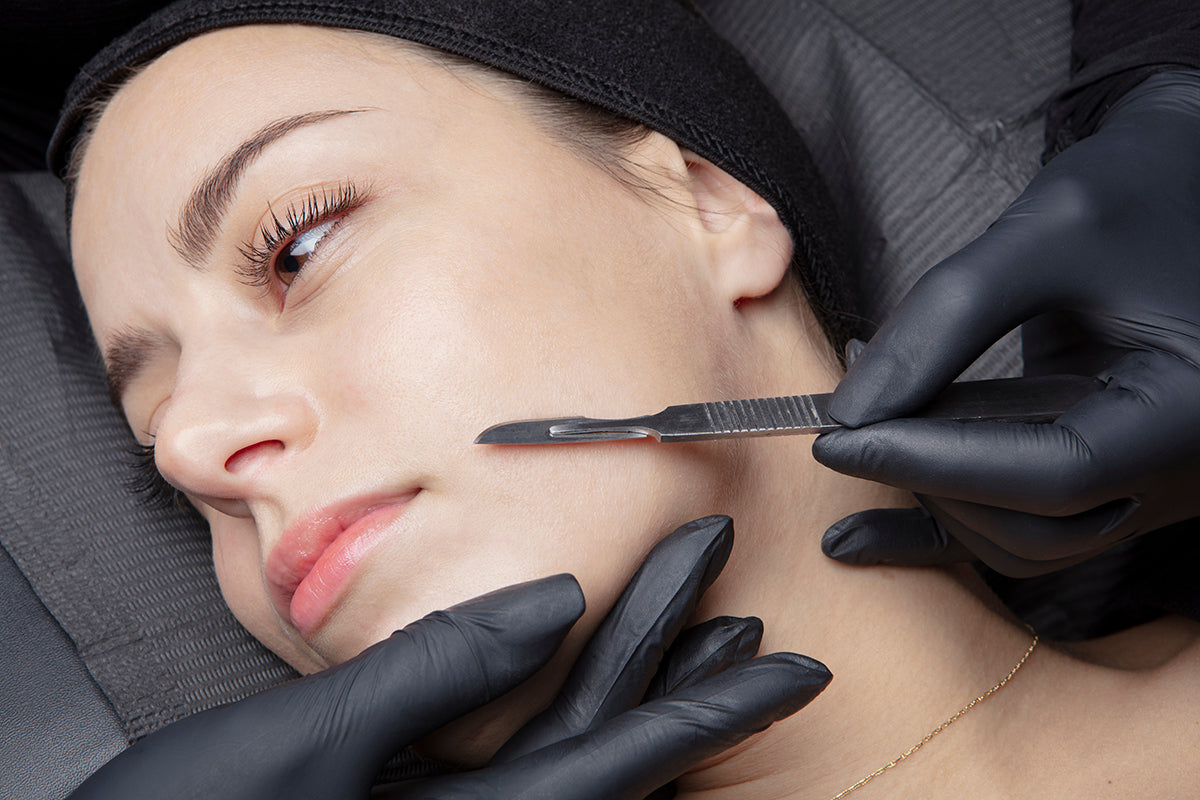 Benefits of Skin Tag Removal
Improved Appearance: Skin tag removal results in clearer, smoother skin, enhancing your overall appearance and boosting confidence.
Pain and Irritation Relief: Skin tags in areas prone to friction can cause discomfort or irritation. Removing them alleviates these issues.
Enhanced Hygiene: Skin tags can trap moisture and bacteria, leading to hygiene concerns. Removal ensures improved cleanliness.
Preventative Measure: Skin tags can sometimes become irritated or injured. Removal can prevent these issues from arising.
Increased Comfort: Without skin tags, clothing and accessories fit more comfortably, providing a better overall experience.
Book an appointment
Testimonials
⭐️⭐️⭐️⭐️⭐️ I had a great experience with Dr Mansour. My lip fillers and botox are super natural and exactly what I wanted. Also did some micro-needling, and my skin has been so glowy since! Very happy with the service, the staff and the overall experience. Would definitely recommend Dr Mansour and her team for your aesthetic needs!

Dina

⭐️⭐️⭐️⭐️⭐️ Dr Mansour is great! She did scalp PRP on me for hair loss and the treatment worked in an excellent way. She also did "preventive" Botox in my forehead and crossfeet and I was very happy with the results. She is knowledgeable and profesional. I highly recommend her for any treatments.

Juan

⭐️⭐️⭐️⭐️⭐️ Dr Golbarg Mansour and her staff are kind, professional and honest. She has an eye for beauty, and really helps accentuate one's natural features. She listens to your concerns and gives honest advice. I've seen her for multiple treatments (microneedling, fillers, Botox) and would recommend her to everyone for all their aesthetics needs.

Maryam

⭐️⭐️⭐️⭐️⭐️ Amazing service, excellent bedside manner, I was so worried about getting PRP but with the service I received, it was a breeze Highly recommended.

Shady

⭐️⭐️⭐️⭐️⭐️ My experience at Dr. Mansour's clinic went so well! Dr. Mansour is kind, professional, meticulous and really attentive to my needs. I am very satisfied with the service received and especially with the result of my lips.

Diane