Our Products
We strive to provide the highest quality treatments using only the best products on the market.
Our experienced team of specialists offers a variety of brands to choose from that have been carefully selected for their ability to improve and enhance your aesthetic appearance.

No matter which brand or product you decide upon, you can be sure that it is safe and effective. We pride ourselves in offering high-quality, innovative solutions tailored specifically to each individual patient's needs, whether they are seeking anti-aging treatments such as fillers or wrinkle relaxers like Botox®; our experts will recommend the most appropriate options designed just for you!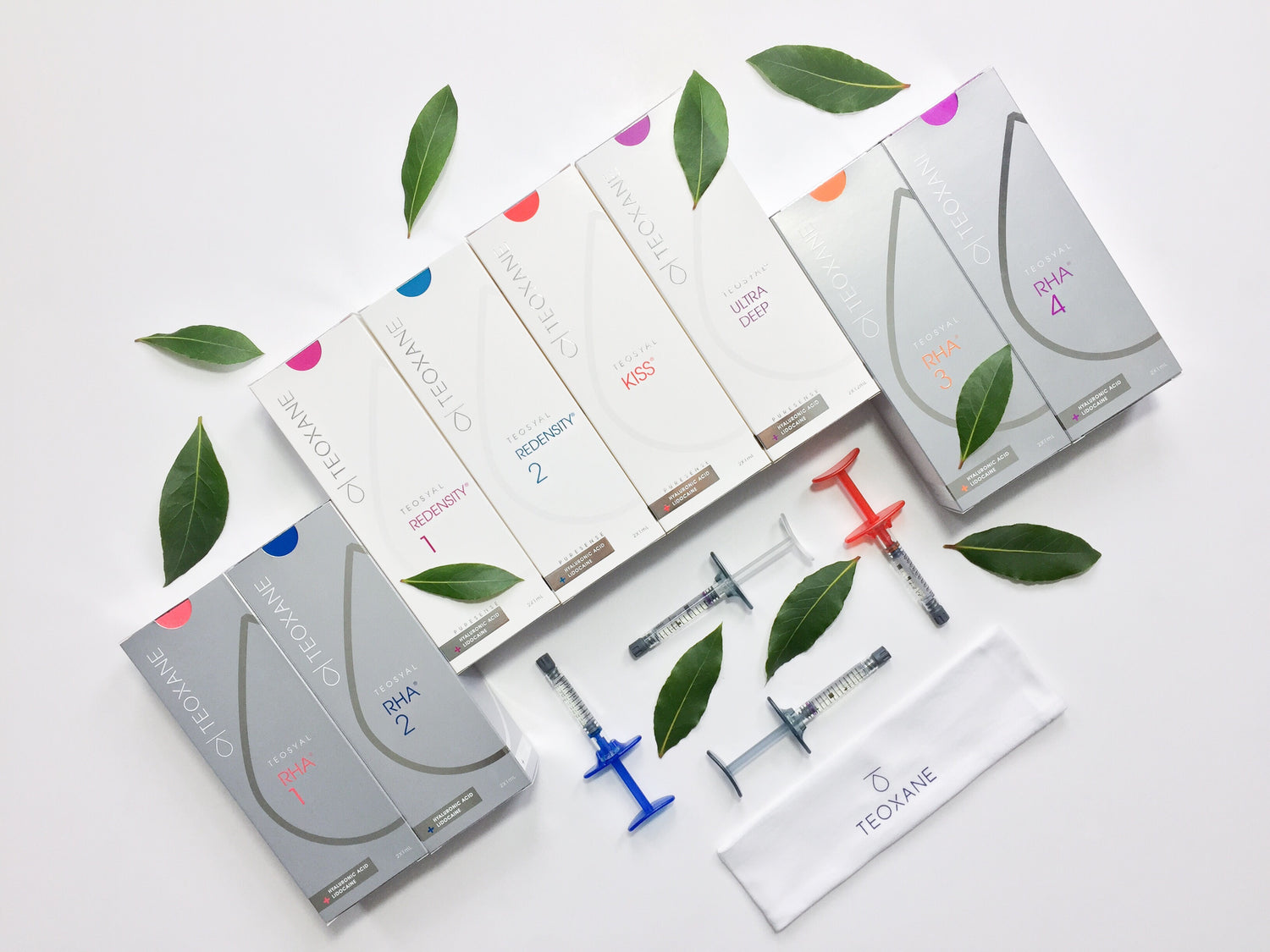 Teoxane
Teosyal dermal fillers are a range of hyaluronic acid-based injectable treatments designed to restore volume, hydration, and soft tissue to the face.
Hyaluronic acid is naturally found in healthy skin, but as we age production diminishes and can result in wrinkles around the nose and mouth.
Teoxane formulas contain optimised cross-linked HA which helps ensure more even distribution throughout the dermis for natural looking results.
The unique RHA™ technology found within these hyaluronic acid products is especially effective for treating deeper folds such as vertical lip lines, nasolabial folds (also known as laugh lines) or marionette lines from the corner of your mouth down toward your chin. At higher concentrations it can also used to add fullness and contour facial features including cheekbones, lips and temples that may have been weakened due to aging or other factors.
Results can last up 18 months with no downtime required after treatment—just normal activities!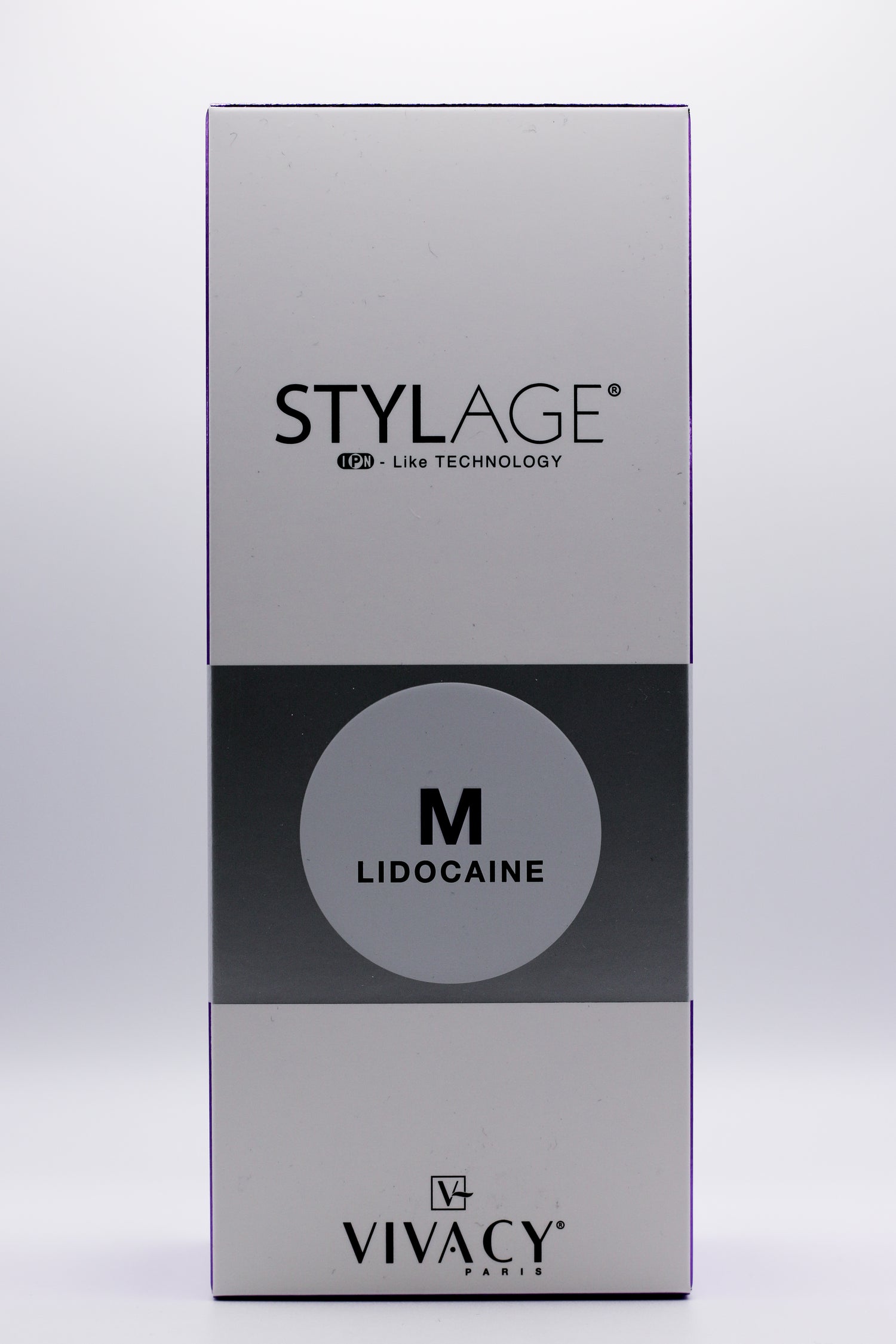 Stylage
Stylage by Vivacy is a line of aesthetic dermal fillers crafted to restore volume, erase wrinkles and create natural-looking results for patients of any age.
It's formulated with advanced ingredients such as hyaluronic acid (HA), which binds moisture in the skin; antioxidants like vitamin E that help protect from environmental damage; and mannitol, an oxygen radical scavenger that helps reduce free radicals.
Thanks to its innovative technology, Stylage improves flowability so it can be injected into multiple layers at once without causing trauma or discomfort while providing up to 12 months* worth of lasting effects per injection!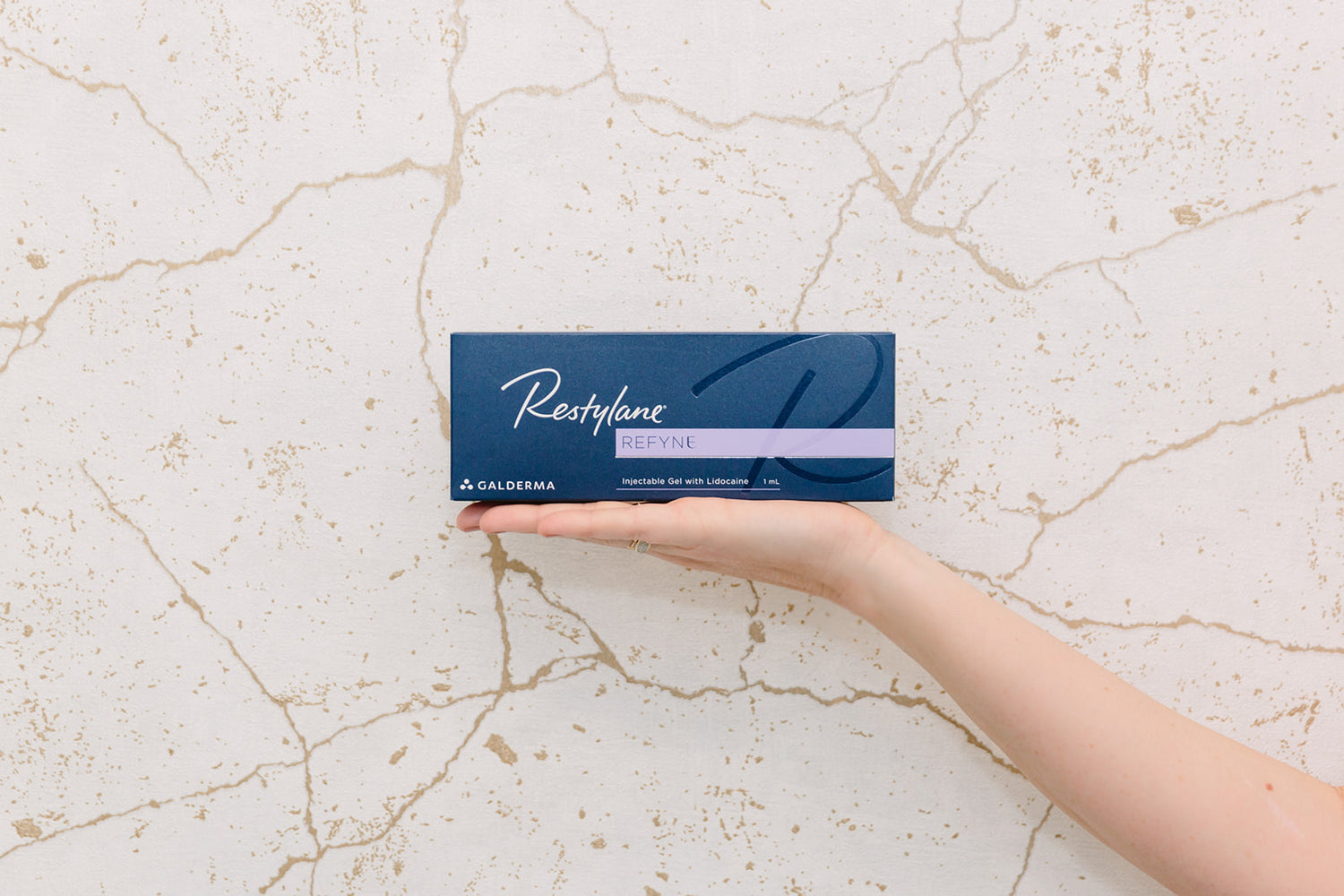 Restylane
Restylane by Galderma is a range of cosmetic injectables used to fill in wrinkles and give your skin the appearance of being more youthful, hydrated, and supple.
The main ingredient found in all Restylane products is hyaluronic acid (HA), which has been proven to reduce signs of aging such as fine lines, wrinkles, age spots. It can also be used for facial contouring or volumizing cheeks or lips that have lost their volume due to extra folds like nasolabial folds –the smile lines between nose & mouth corners- and marionette –mouth bow wrinkles-.
The advantages over other HA based dermal filler treatments are:
-It provides natural looking results with minimal recovery time;
-Gentle on sensitive areas around eyes;
-Can last from 6 months up to 12 months depending upon product selections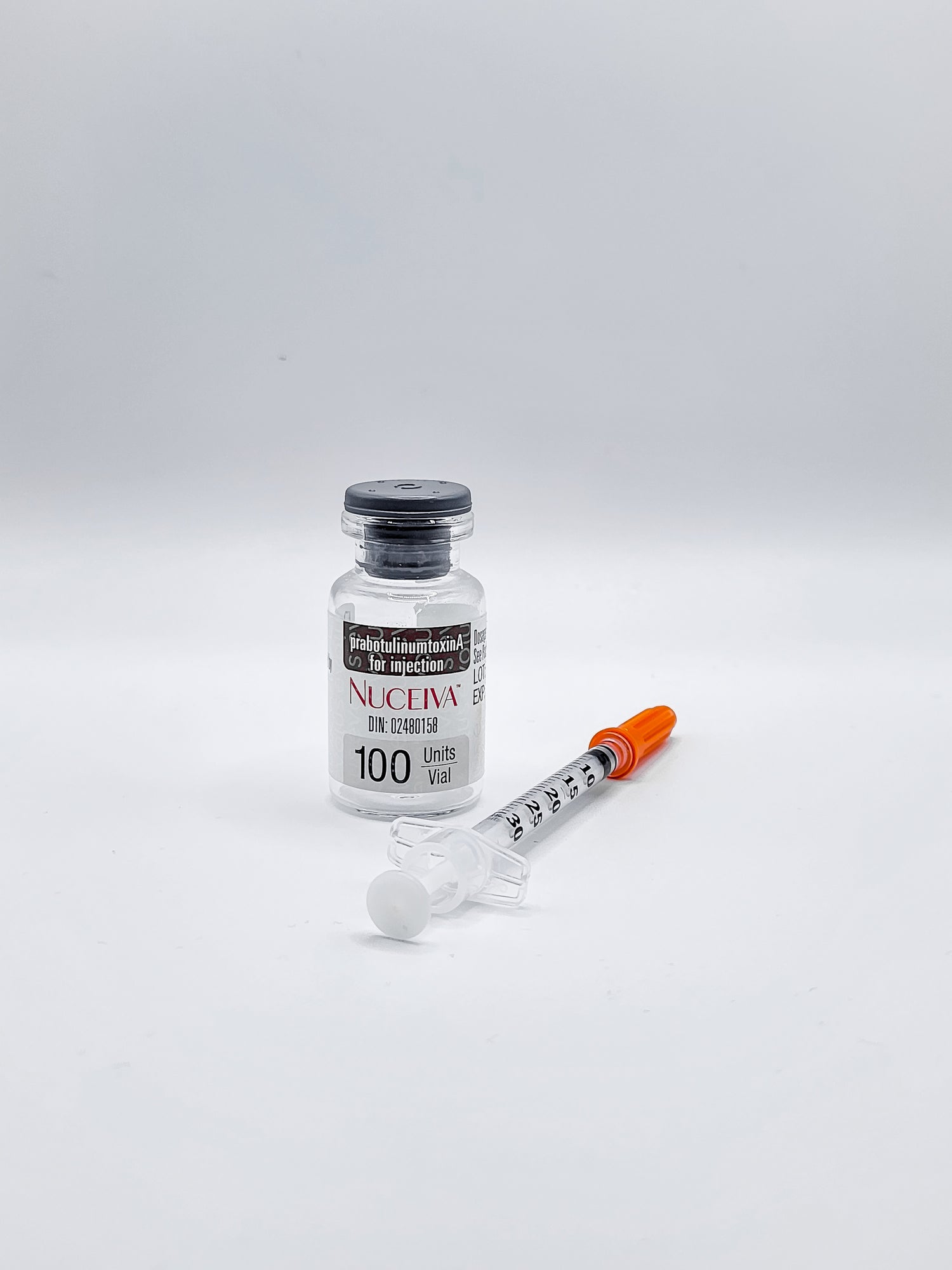 Neuromodulators
At our clinic we offer the big four: Botox, Nuceiva, Dysport and Xeomin. All neuromodulators, all temporarily relaxing muscles to smooth out wrinkles. You injector could advice you on different types according to your needs. Here's a quick rundown of the differences:

-Botox is the original and most popular neuromodulator as it's the first on the market. It's made from botulinum toxin and works by blocking nerve signals to muscles.

-Xeomin is a newer neuromodulator made from botulinum toxin. It's similar to Botox but advertised to be the purest as it lacks accessory proteins.

-Dysport is another newer neuromodulator made from botulinum. It's also similar to Botox but tends to work faster and is said to spread more evenly over the treated area for a smoother look.

- Nuceiva is the newest neuromodulator on the market and also made from botulinum toxin. It is a product that does not diffuse as much and is great for regions that require precision.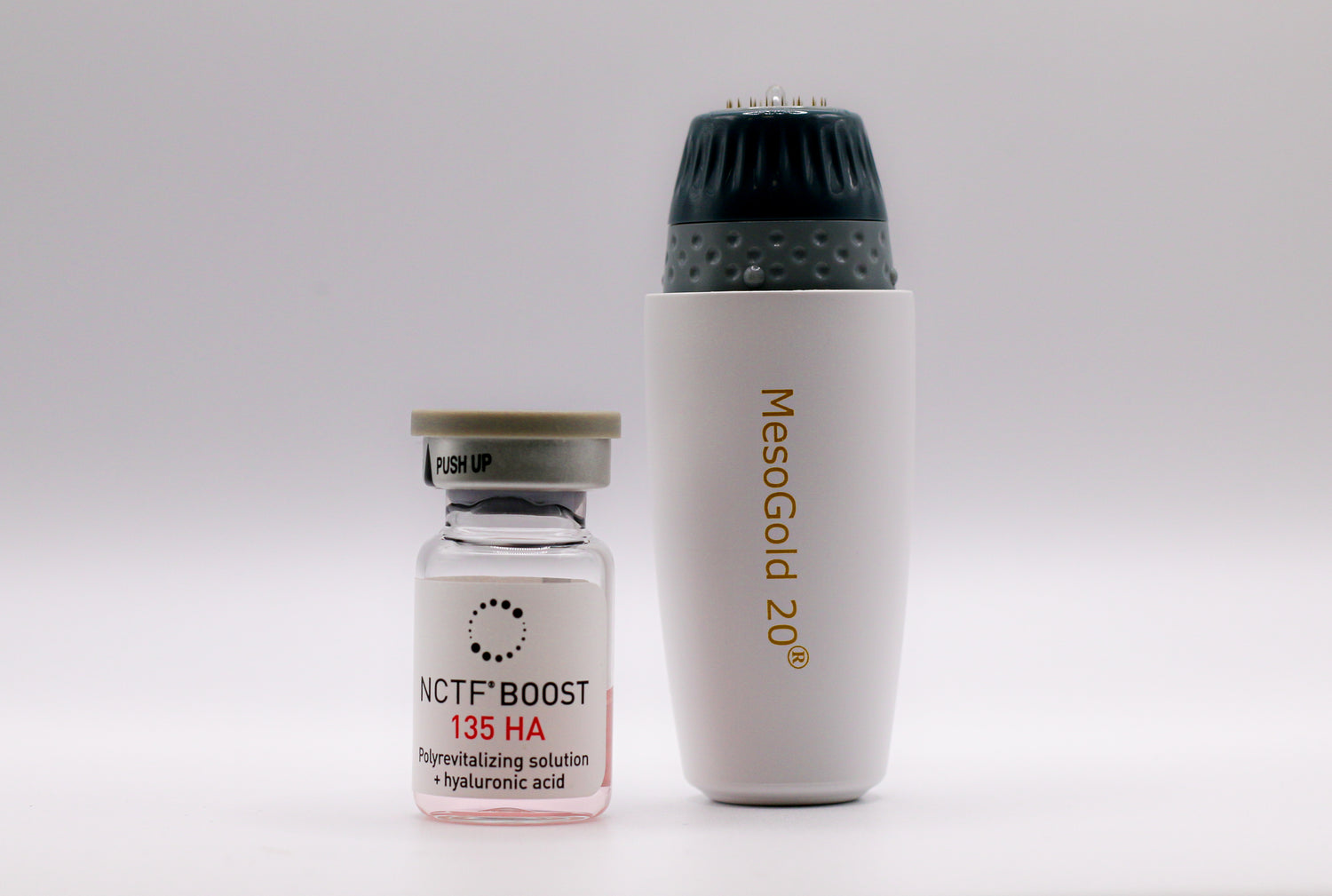 NCTF®
Microneedling with NCTF by Fillmed is a procedure that combines two powerful techniques to rejuvenate and boost the health of the skin. Microneedling involves using small needles to create tiny punctures in the skin's surface, stimulating the production of collagen and elastin. NCTF is a potent formula containing vitamins, minerals, amino acids, and hyaluronic acid that is applied topically during microneedling to enhance its effects. By combining these two techniques, microneedling with NCTF can improve the texture, tone, and clarity of the skin, reduce the appearance of fine lines, tighten and plump the skin, and boost its overall health and rejuvenation. Microneedling with NCTF by Fillmed is a safe and effective treatment that can achieve beautiful results for all skin types.
Button label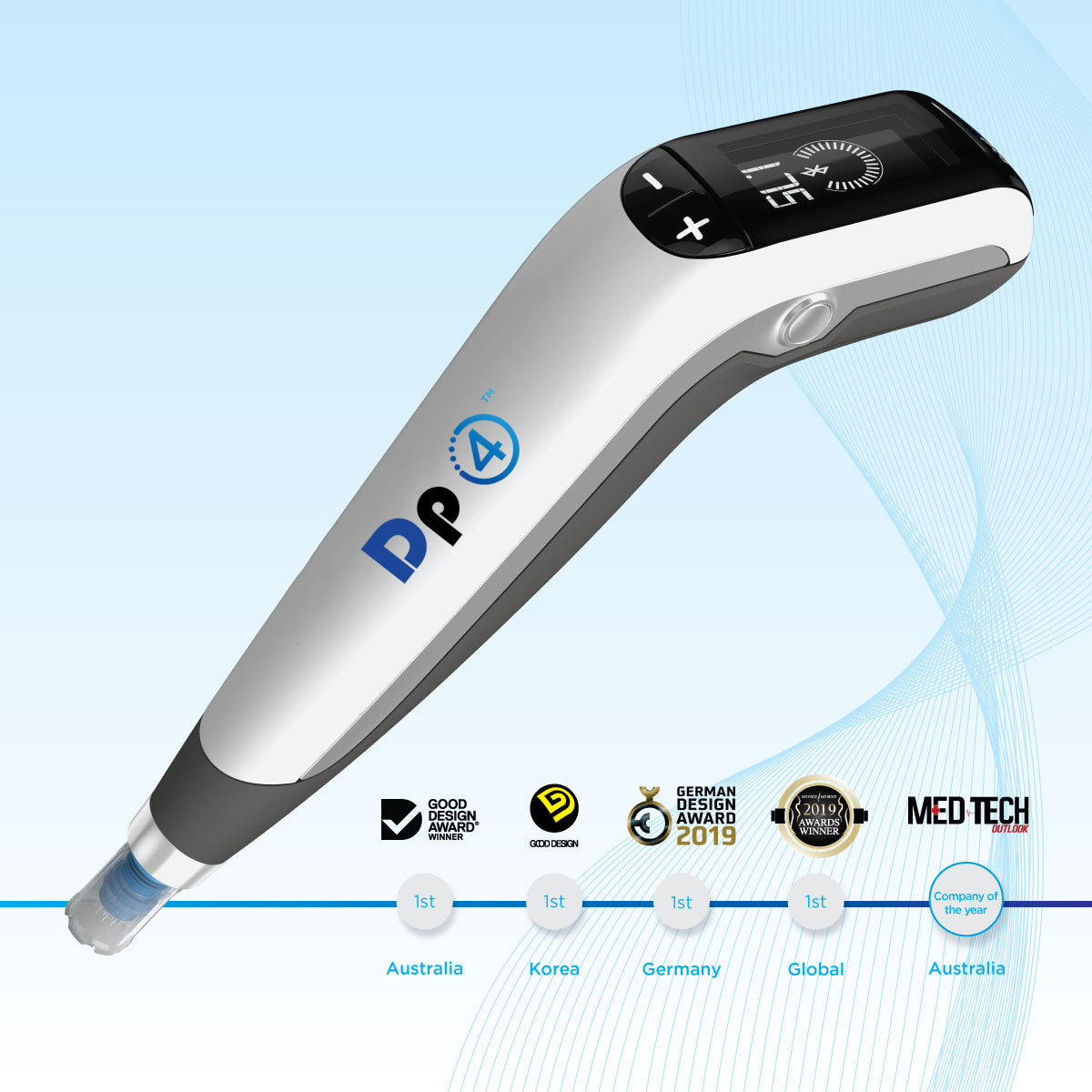 Dermapen DP4
Dp4™ is the only microneedling device with a dedicated scar setting and protocols for revision of deep, atrophic scars; including surgical, burn con-tracture, striae and post-acne scars. Needle pene-tration can now be increased up to 3.0mm. With the deepest needle penetration ever offered by Dp4™, this innovative setting effortlessly and rapidly treats body contours and thickened, fi-brous tissue. Face and body contours may be effortlessly treated.