Follicular/Sebaceous Cyst Removal
Follicular and sebaceous cysts are common skin conditions characterized by the formation of sac-like structures beneath the skin's surface. These cysts are filled with a semi-fluid, cheesy material and can vary in size. While typically noncancerous and harmless, they can be a source of discomfort, irritation, and self-consciousness, especially when they become inflamed, infected, or continue to grow.

Follicular/sebaceous cyst removal is a medical aesthetic procedure designed to address these cysts effectively. It offers a safe and reliable solution for individuals looking to eliminate the cysts for both cosmetic and practical reasons.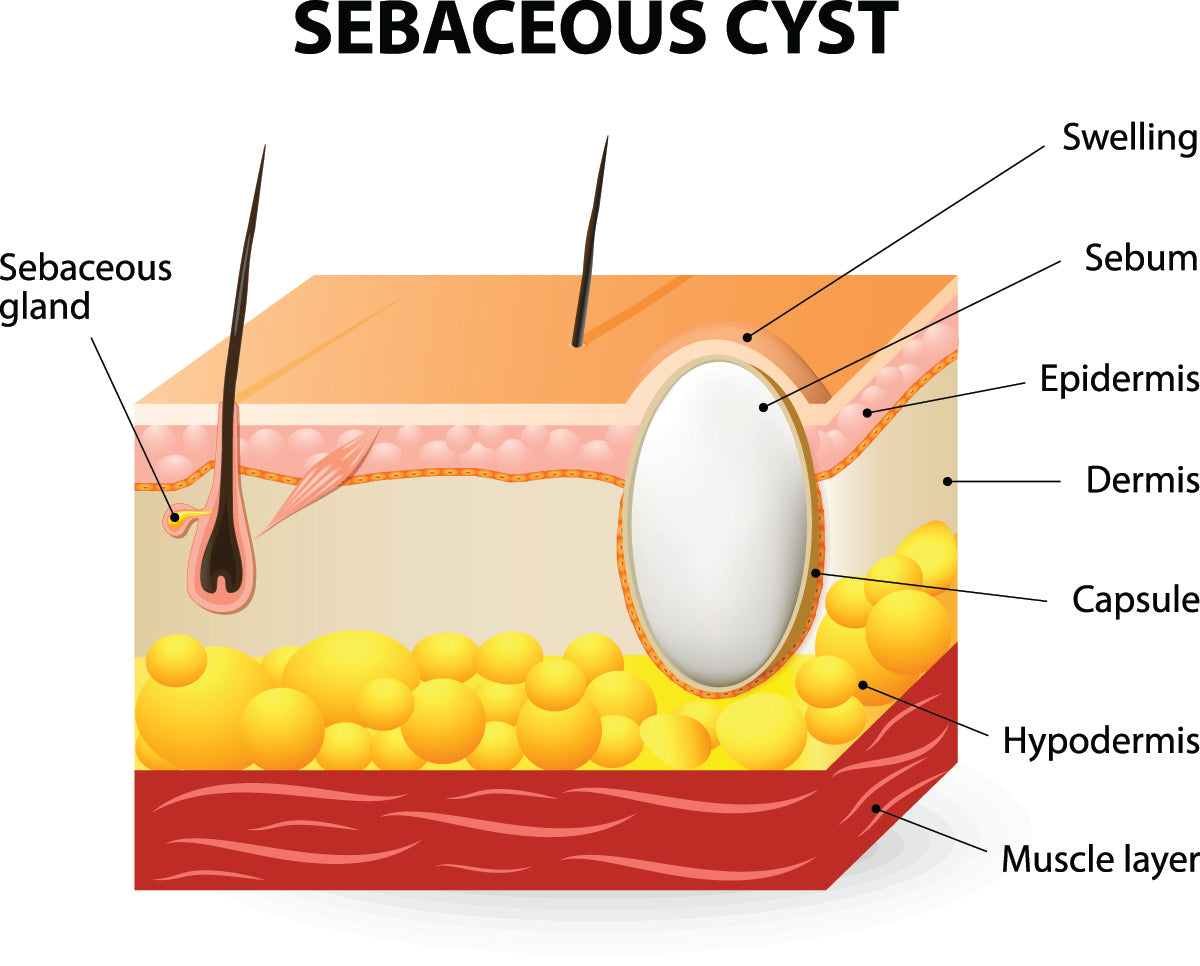 Benefits of Follicular/Sebaceous Cyst Removal
Clearer Skin: Removal results in a smoother and blemish-free complexion, boosting your overall appearance and confidence.
Pain and Discomfort Relief: Cysts can cause discomfort, pain, or irritation. Removal alleviates these issues, improving your comfort.
Preventing Infection: Infected cysts can lead to more significant health concerns. Removal reduces the risk of complications.
Enhanced Aesthetics: Eliminating cysts can help you feel more confident and at ease in your skin.
Book an appointment
Testimonials
⭐️⭐️⭐️⭐️⭐️ I had a great experience with Dr Mansour. My lip fillers and botox are super natural and exactly what I wanted. Also did some micro-needling, and my skin has been so glowy since! Very happy with the service, the staff and the overall experience. Would definitely recommend Dr Mansour and her team for your aesthetic needs!

Dina

⭐️⭐️⭐️⭐️⭐️ Dr Mansour is great! She did scalp PRP on me for hair loss and the treatment worked in an excellent way. She also did "preventive" Botox in my forehead and crossfeet and I was very happy with the results. She is knowledgeable and profesional. I highly recommend her for any treatments.

Juan

⭐️⭐️⭐️⭐️⭐️ Dr Golbarg Mansour and her staff are kind, professional and honest. She has an eye for beauty, and really helps accentuate one's natural features. She listens to your concerns and gives honest advice. I've seen her for multiple treatments (microneedling, fillers, Botox) and would recommend her to everyone for all their aesthetics needs.

Maryam

⭐️⭐️⭐️⭐️⭐️ Amazing service, excellent bedside manner, I was so worried about getting PRP but with the service I received, it was a breeze Highly recommended.

Shady

⭐️⭐️⭐️⭐️⭐️ My experience at Dr. Mansour's clinic went so well! Dr. Mansour is kind, professional, meticulous and really attentive to my needs. I am very satisfied with the service received and especially with the result of my lips.

Diane