Seborrheic Keratosis and Age Spot Removal
Seborrheic keratosis is a common noncancerous skin condition that often develops as people age. These growths can appear in various shades, including brown, black, or tan. They typically have a waxy, scaly, or slightly elevated appearance. Seborrheic keratosis growths can range in size and shape and are commonly found on the face, neck, chest, back, or other body parts. While they are typically harmless, some individuals may find them aesthetically displeasing or experience discomfort if the growths become irritated or prone to friction from clothing.

Seborrheic keratosis can vary in color, texture, and shape, but they are usually easily distinguishable from other skin conditions. However, it's crucial to have any new or changing skin growths assessed by a medical professional to rule out any more serious conditions.

Age spots, also known as liver spots or sunspots, are another common skin concern that can affect individuals as they grow older. These spots typically present as flat, gray, brown, or black areas on the skin, and they are more likely to appear on areas of the skin that are frequently exposed to the sun, such as the face, hands, shoulders, and arms.

Age spots are primarily the result of prolonged exposure to the sun's harmful ultraviolet (UV) rays. UV radiation can lead to the overproduction of melanin, the pigment responsible for skin color. Over time, accumulated sun exposure causes melanin to clump in certain areas, resulting in the formation of age spots. These spots are often harmless but can be cosmetically bothersome and may lead some individuals to seek treatment for their removal.

Both seborrheic keratosis and age spots can affect a person's self-confidence and desire for smoother, clearer skin. While neither condition is typically medically concerning, their removal is a common choice for those who wish to enhance their skin's appearance and restore a more youthful and even-toned complexion. Removal can boost self-esteem and help individuals feel more at ease in their skin. Additionally, age spot removal aids in reversing sun-induced skin damage, promoting healthier and more radiant skin.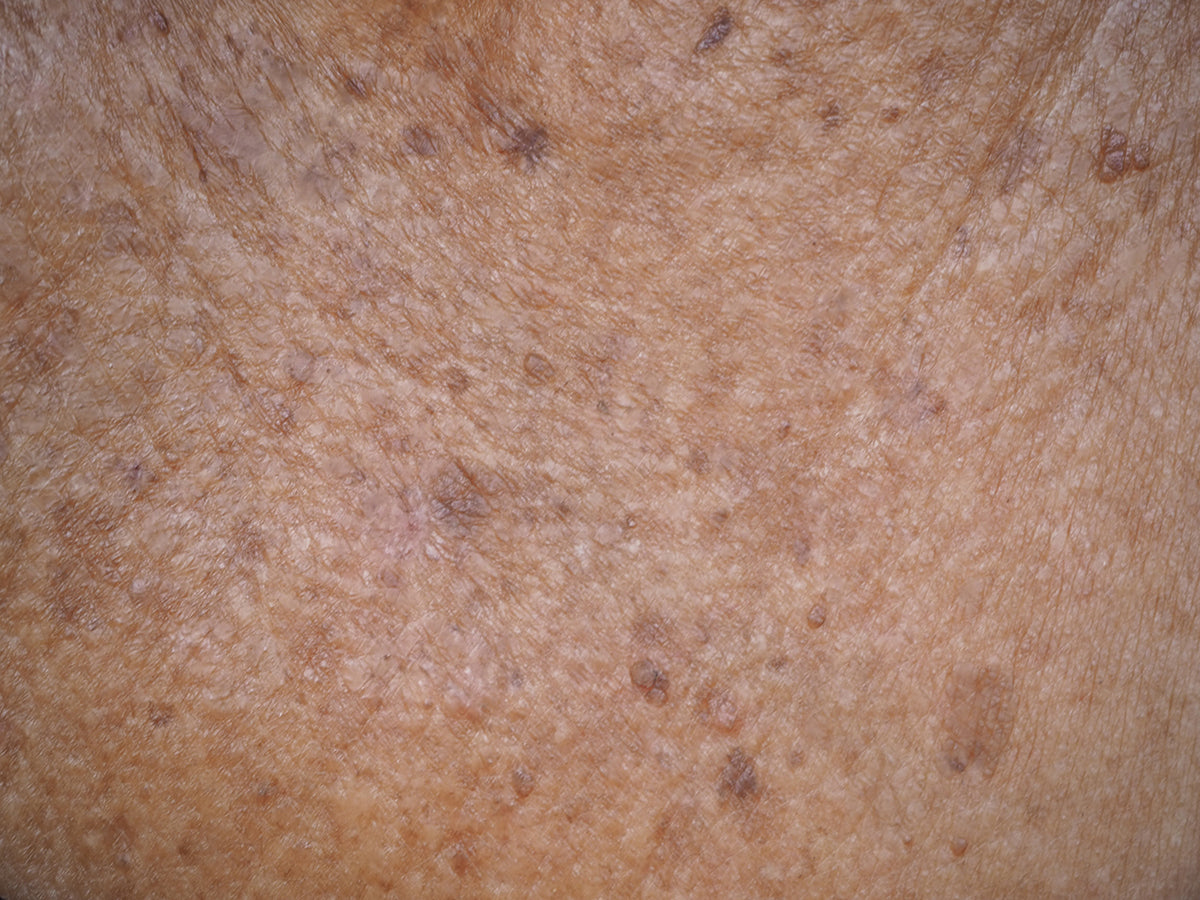 Benefits of Seborrheic Keratosis and Age Spot Removal
Clear, Youthful Skin: Our removal methods result in clear, youthful-looking skin, reducing the appearance of age spots and seborrheic keratosis, enhancing your overall appearance and confidence.
Sun Damage Reversal: Age spot removal helps reverse sun-induced skin damage, promoting a healthier, more radiant complexion.
Improved Skin Texture: Removal of seborrheic keratosis and age spots can lead to smoother skin, reducing texture irregularities.
Enhanced Confidence: Achieving clear and age-defying skin can significantly boost your self-confidence and quality of life.
Book an appointment
Testimonials
⭐️⭐️⭐️⭐️⭐️ I had a great experience with Dr Mansour. My lip fillers and botox are super natural and exactly what I wanted. Also did some micro-needling, and my skin has been so glowy since! Very happy with the service, the staff and the overall experience. Would definitely recommend Dr Mansour and her team for your aesthetic needs!

Dina

⭐️⭐️⭐️⭐️⭐️ Dr Mansour is great! She did scalp PRP on me for hair loss and the treatment worked in an excellent way. She also did "preventive" Botox in my forehead and crossfeet and I was very happy with the results. She is knowledgeable and profesional. I highly recommend her for any treatments.

Juan

⭐️⭐️⭐️⭐️⭐️ Dr Golbarg Mansour and her staff are kind, professional and honest. She has an eye for beauty, and really helps accentuate one's natural features. She listens to your concerns and gives honest advice. I've seen her for multiple treatments (microneedling, fillers, Botox) and would recommend her to everyone for all their aesthetics needs.

Maryam

⭐️⭐️⭐️⭐️⭐️ Amazing service, excellent bedside manner, I was so worried about getting PRP but with the service I received, it was a breeze Highly recommended.

Shady

⭐️⭐️⭐️⭐️⭐️ My experience at Dr. Mansour's clinic went so well! Dr. Mansour is kind, professional, meticulous and really attentive to my needs. I am very satisfied with the service received and especially with the result of my lips.

Diane