Refresh Package
Discover the Ultimate Beauty Package for a Radiant Transformation. Our exclusive beauty package tailored to meet all your needs. Step into a world of rejuvenation and indulge in the perfect blend of treatments designed to leave you feeling refreshed, revitalized, and utterly sensational!

Introducing our exceptional beauty package—a combination of four syringes, 80 units of Botox/neuromodulators, and three microneedling sessions. This carefully curated selection of treatments will address a range of concerns to help you unveil your true beauty.

Let's delve into the exquisite details of each component:

1. Four Syringes: Our premium selection of dermal fillers aims to restore volume, smoothen fine lines and wrinkles, and provide a youthful, lifted appearance. By strategically targeting areas that may require an extra boost, Dr. Mansour will customize the four syringes to achieve your desired results.

2. 80 Units of Botox/Neuromodulators: Experience the wonders of Botox (neuromodulators) in this package. Say goodbye to frown lines, forehead wrinkles, and crow's feet as Dr. Mansour precisely administers the required units to help smooth and soften the appearance of dynamic wrinkles. Rejuvenate your visage and exude a radiant, youthful glow.

3. Three Microneedling Sessions: Unlock the secrets to flawless, radiant skin with our microneedling sessions. This minimally invasive treatment stimulates collagen production to improve the texture, tone, and overall quality of your skin. Reduce the appearance of scars, fine lines, and uneven skin texture as our skilled professionals guide you through this transformative journey towards a rejuvenated complexion.

Additional Charges for Tear Throughs. If you require fillers for tear troughs, our dedicated team will expertly assess and discuss the additional charges involved. We prioritize transparency and ensuring your complete satisfaction, so you can rest assured that you will receive personalized attention and exceptional results.

Indulge in our exclusive beauty package and embrace the opportunity to unlock your true beauty potential. Witness the transformative power of our combined treatments as they reveal a revitalized, more confident you.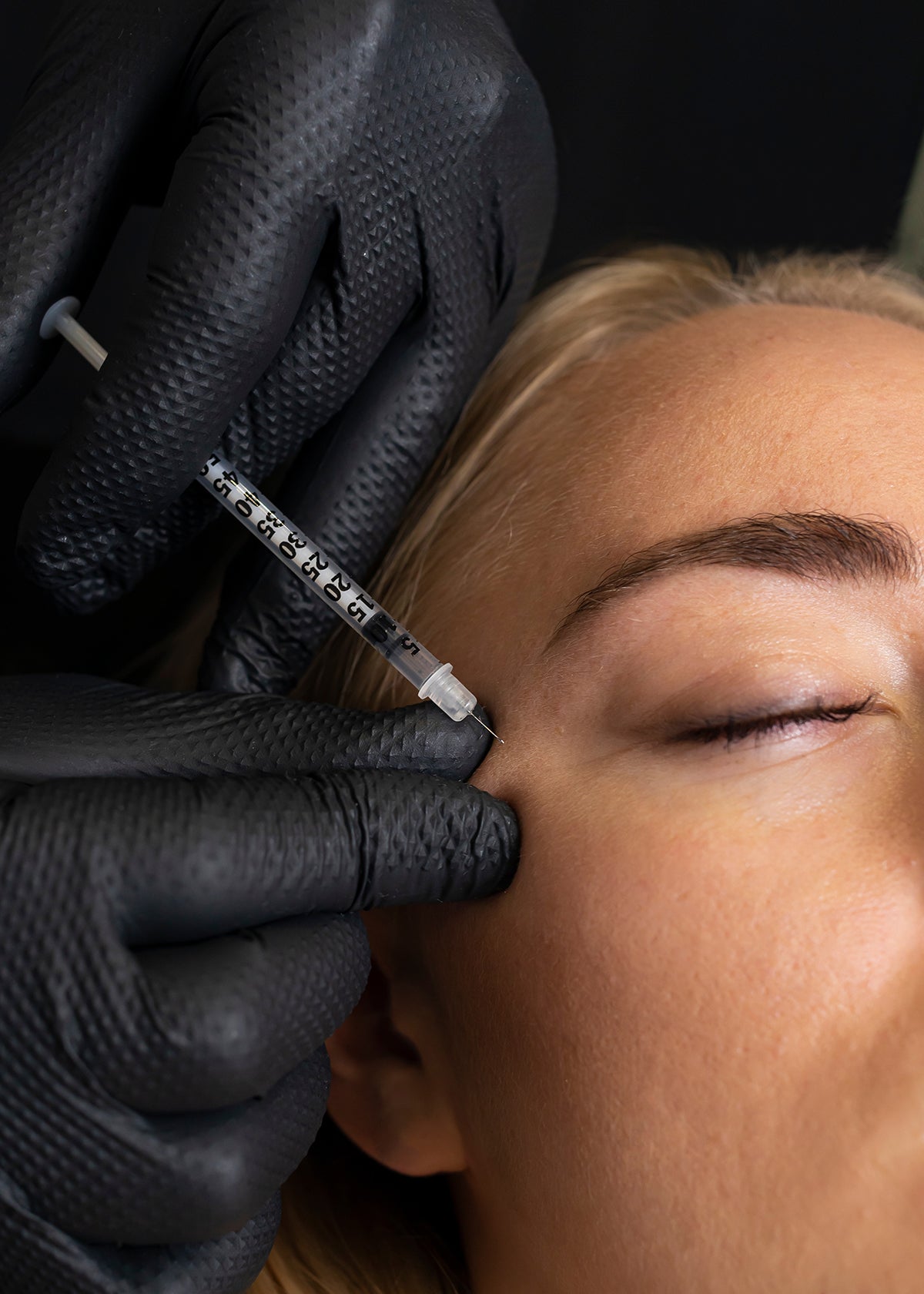 Benefits of The Refresh Package
At Clinique Esthétique HoMa, we believe that investing in your beauty and well-being is a journey worth embracing. That's why we have meticulously curated an exclusive beauty package that offers exceptional benefits, ensuring you achieve a radiant transformation like never before. Let's dive into the incredible advantages awaiting you:

1. Our beauty package combines four syringes, 80 units of Botox or neuromodulators, and three microneedling sessions to provide you with a comprehensive solution. By addressing multiple concerns simultaneously, you can enjoy a harmonious and balanced rejuvenation experience. Embrace the convenience of a holistic approach that leaves no aspect of your beauty untouched.

2. We understand that every individual's beauty goals are unique. With our beauty package, Dr. Mansour will tailor each treatment to your specific needs, ensuring personalized results that surpass your expectations. From selecting the ideal dermal fillers to administering the perfect amount of Botox (neuromodulators), we take pride in our ability to deliver treatments that beautifully enhance your natural features.

3. Say goodbye to fine lines, wrinkles, and sagging skin. Our beauty package has been carefully designed to combat the signs of aging, providing you with a more youthful and vibrant appearance. Restore volume, smooth out troublesome areas, and achieve a rejuvenated glow that radiates from within. Embrace the confidence and self-assurance that comes with looking and feeling your very best.

4. With our microneedling sessions, you'll unlock the secret to flawless, refined skin. This innovative treatment stimulates collagen production, resulting in improved skin texture, reduced pore size, and a more even skin tone. Bid farewell to scars, fine lines, and uneven texture, as you indulge in the transformational benefits of this highly effective procedure.

5. When you choose our beauty package, you're not just receiving exceptional treatments – you're joining a supportive and caring community. Dr. Mansour will guide you through every step of your journey, ensuring your comfort and safety. We prioritize open communication, actively listening to your concerns and aspirations, so we can craft a personalized plan that aligns with your unique beauty vision.

Experience the transformative power of our exclusive beauty package and take a step towards unlocking your true radiance. Trust in our commitment to excellence and immerse yourself in a world of unparalleled beauty and well-being.

Book an appointment
Testimonials
⭐️⭐️⭐️⭐️⭐️ I had a great experience with Dr Mansour. My lip fillers and botox are super natural and exactly what I wanted. Also did some micro-needling, and my skin has been so glowy since! Very happy with the service, the staff and the overall experience. Would definitely recommend Dr Mansour and her team for your aesthetic needs!

Dina

⭐️⭐️⭐️⭐️⭐️ Dr Mansour is great! She did scalp PRP on me for hair loss and the treatment worked in an excellent way. She also did "preventive" Botox in my forehead and crossfeet and I was very happy with the results. She is knowledgeable and profesional. I highly recommend her for any treatments.

Juan

⭐️⭐️⭐️⭐️⭐️ Dr Golbarg Mansour and her staff are kind, professional and honest. She has an eye for beauty, and really helps accentuate one's natural features. She listens to your concerns and gives honest advice. I've seen her for multiple treatments (microneedling, fillers, Botox) and would recommend her to everyone for all their aesthetics needs.

Maryam

⭐️⭐️⭐️⭐️⭐️ Amazing service, excellent bedside manner, I was so worried about getting PRP but with the service I received, it was a breeze Highly recommended.

Shady

⭐️⭐️⭐️⭐️⭐️ My experience at Dr. Mansour's clinic went so well! Dr. Mansour is kind, professional, meticulous and really attentive to my needs. I am very satisfied with the service received and especially with the result of my lips.

Diane