Birthday Package
Celebrate Your Special Day with our Exclusive Birthday Beauty Package! Your birthday is a time to pamper yourself and embrace the beauty that radiates from within. To make your celebration truly unforgettable, we are thrilled to introduce our spectacular Birthday Beauty Package, curated to enhance your natural glamour and rejuvenate your skin. Get ready for a blissful experience filled with indulgence and transformation!

Let's dive into the exceptional features of this extraordinary package:

1. Two Syringes of Fillers: Reclaim your youthful contours and restore volume with our premium dermal fillers. Expertly administered by Dr. Mansour, these hyaluronic acid-based fillers will smooth fine lines, plump up your lips, and revitalize your facial features. Experience the gift of rejuvenation as you embrace a more youthful appearance on your special day.

2. Sixty Units of Botox/Neuromodulators: Say goodbye to those pesky wrinkles and frown lines with the magic of Botox or other neuromodulators. Our specialized injections will target and relax the underlying facial muscles, leaving your skin looking smooth and refreshed. Showcase a flawless and radiant complexion as you step into a new year of youthfulness.

3. One Microneedling & Chemical Peel: Treat yourself to the transformative power of a combined microneedling and chemical peel session. Microneedling stimulates collagen production, reducing fine lines and improving skin texture, while a chemical peel exfoliates dead skin cells, revealing a fresh, glowing complexion. Together, these treatments will leave you with smoother, more radiant skin, ready to shine on your special day and beyond.

The Birthday Beauty Package is the ultimate gift to yourself, allowing you to indulge in a comprehensive range of treatments that address multiple concerns and restore your natural beauty. With a focus on personalized care, we will tailor each treatment to your specific needs, ensuring optimal results that exceed your expectations.

Celebrate your birthday in style and immerse yourself in the joy of rejuvenation and self-care. Whether you're looking to refresh your appearance, reduce the signs of aging or simply treat yourself to a day of indulgence, our Birthday Beauty Package has been thoughtfully designed to fulfill your desires and enhance your natural radiance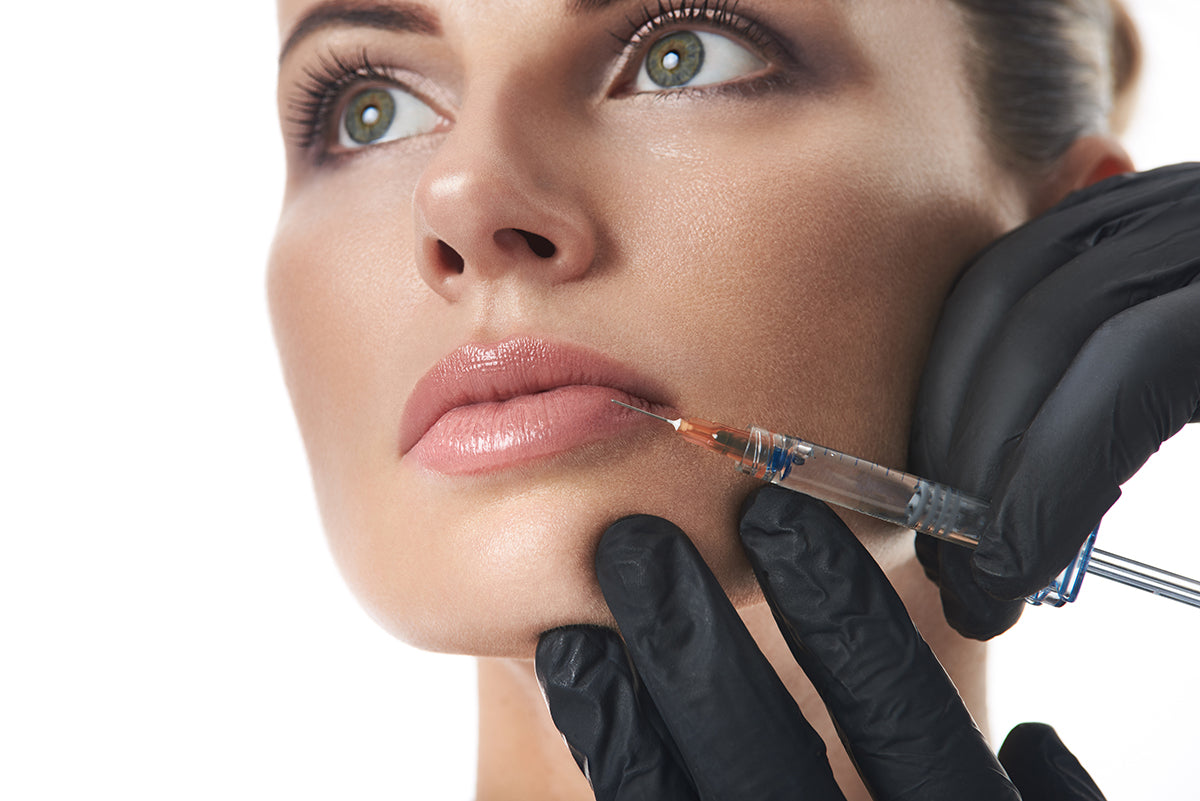 Benefits of The Birthday Package
Our Birthday Beauty Package is a gift that keeps on giving, offering a multitude of benefits designed to make your special day even more remarkable. Let's delve into the extraordinary advantages:

1. Youthful Rejuvenation: With two syringes of fillers tailored to your needs, you can restore volume, smooth out fine lines, and rejuvenate your facial contours. Embrace a more youthful appearance as you celebrate your birthday, looking and feeling your absolute best.

2. Fresh, Radiant Complexion: The inclusion of 60 units of Botox or neuromodulators ensures that pesky wrinkles and frown lines won't dampen your birthday glow. Relax those muscles and unveil a smooth, refreshed complexion that will have you radiating confidence and beauty.

3. Enhanced Skin Texture: Our combined microneedling and chemical peel session work together harmoniously to refine your skin texture. Experience the magic of microneedling as it stimulates collagen production, reducing the appearance of fine lines and improving skin texture. The chemical peel completes the rejuvenation process by exfoliating dead skin cells, revealing a fresh, glowing complexion that will leave you beaming.

4. Personalized Attention: Each treatment included in the Birthday Beauty Package is tailored to your unique requirements, ensuring results that align with your vision of beauty. Dr. Mansour will guide you through every step of the process, delivering personalized care and attention that leaves you feeling valued and pampered.

5. Ultimate indulgence: Your birthday is a time for celebration, self-care, and indulgence. Our Birthday Beauty Package offers the perfect opportunity to treat yourself to a luxurious experience at our state-of-the-art clinic. From the moment you walk through our doors, we will attend to your every need, ensuring your comfort and satisfaction throughout your visit.

Embrace the exceptional benefits of our Birthday Beauty Package and allow us to make your birthday celebration an unforgettable one. With a renewed sense of confidence and a radiant, flawless complexion, you'll be ready to embrace the year ahead with grace and elegance.
Book an appointment
Testimonials
⭐️⭐️⭐️⭐️⭐️ I had a great experience with Dr Mansour. My lip fillers and botox are super natural and exactly what I wanted. Also did some micro-needling, and my skin has been so glowy since! Very happy with the service, the staff and the overall experience. Would definitely recommend Dr Mansour and her team for your aesthetic needs!

Dina

⭐️⭐️⭐️⭐️⭐️ Dr Mansour is great! She did scalp PRP on me for hair loss and the treatment worked in an excellent way. She also did "preventive" Botox in my forehead and crossfeet and I was very happy with the results. She is knowledgeable and profesional. I highly recommend her for any treatments.

Juan

⭐️⭐️⭐️⭐️⭐️ Dr Golbarg Mansour and her staff are kind, professional and honest. She has an eye for beauty, and really helps accentuate one's natural features. She listens to your concerns and gives honest advice. I've seen her for multiple treatments (microneedling, fillers, Botox) and would recommend her to everyone for all their aesthetics needs.

Maryam

⭐️⭐️⭐️⭐️⭐️ Amazing service, excellent bedside manner, I was so worried about getting PRP but with the service I received, it was a breeze Highly recommended.

Shady

⭐️⭐️⭐️⭐️⭐️ My experience at Dr. Mansour's clinic went so well! Dr. Mansour is kind, professional, meticulous and really attentive to my needs. I am very satisfied with the service received and especially with the result of my lips.

Diane